Proper Pizza Carrick-On-Suir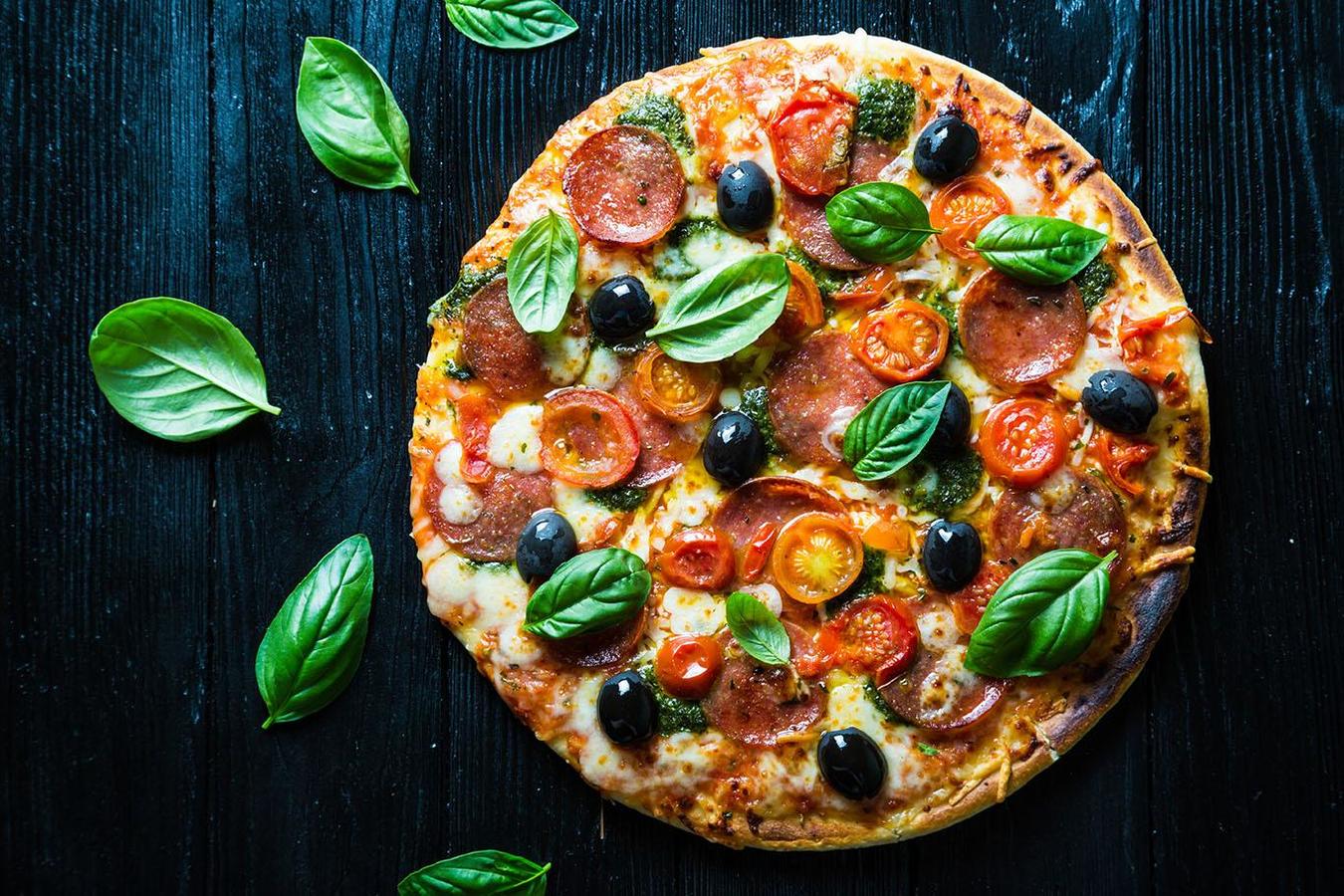 Proper Pizza Carrick-On-Suir
Menu Proper Pizza IE
Our Pizza Takeaway Menu The Proper Pizza menu is one of the broadest in Ireland, and as our restaurant name suggests, we specialise in pizzas, but we also boast some tasty burgers. We have categorised our foods into 7 major groups: mix platter, pizzas, burgers, sides, combos, desserts and soft drinks. Concerning our mix platter, we use the following food elements to make this type of dish- chicken dippers, buffalo wings, nuggets, onion rings, cocktail sausages and dips (garlic + BBQ). As for the burgers, we can offer cheeseburgers, hamburgers, chicken fillet burger and both proper quarter & half pounder burgers. Our burgers contain important ingredients such as burger sauce, lettuce and onion. Taking about our side dishes, we have delicious foods like chips, garlic bread, sausages, potato wedges, mushrooms and crust dip. On the side of combos, our menu features chicken dippers, buffalo wings, chicken nuggets, onion rings, calzone and mizzoni. The desserts include white and brown cookies while the soft drinks include coca-cola, 7-up, fanta, milkshake and water. When it comes to our signature pizzas, we have everything for pizza lovers. From Proper Margherita and Proper Hot & Spicy Pizza to Chicken Kebaberella and Proper Super Deluxe Pizza, we offer a myriad of these foods! Whether you are a vegetarian or meat enthusiast, you can always find the best pizza for you in this fast food eatery. And the best thing about our pizzas is that they contain the most flavourful and healthy ingredients such as tomato, onion, cucumber, chilli pepper and mushroom, among others.
About Proper Pizza IE menu
Proper Pizza is a fast food restaurant that boasts the most delicious, flavourful, tastiest and healthiest meals in Ireland. It offers pizza takeaway and delivery, but customers can also eat directly from its location. When it comes to the delivery, customers need to order from the eatery website and wait for the meals to be delivered to their places of stay! Apart from the website, customers can also use the restaurant's app to order food.
With well-trained chefs and delivery personnel, the eatery is quite professional in preparing high quality meals and delivering them. The customer service is a meticulous one, so there is incredible satisfaction when dealing with the restaurant. If you have been looking for some well-prepared meals in Arklow, you need to try this fast food store. It is a whole new world of crispy pizzas and mouth-watering burgers & side dishes.
Restaurant location Proper Pizza IE
Find Us in Arklow Proper Pizza is located along the COOLGREANEY RD, ARKLOW in CO WICKLOW. This is a strategic location that can be easily accessed by anyone looking for some good meals in the city. We deliver our foods for large parts of the city, and a good number of the residents come to eat from our restaurant every day. The city is home to many eateries, but not all can offer the best pizza or burger. Look no further than our restaurant when looking for top quality pizza or burger in the city!